October 18, 2021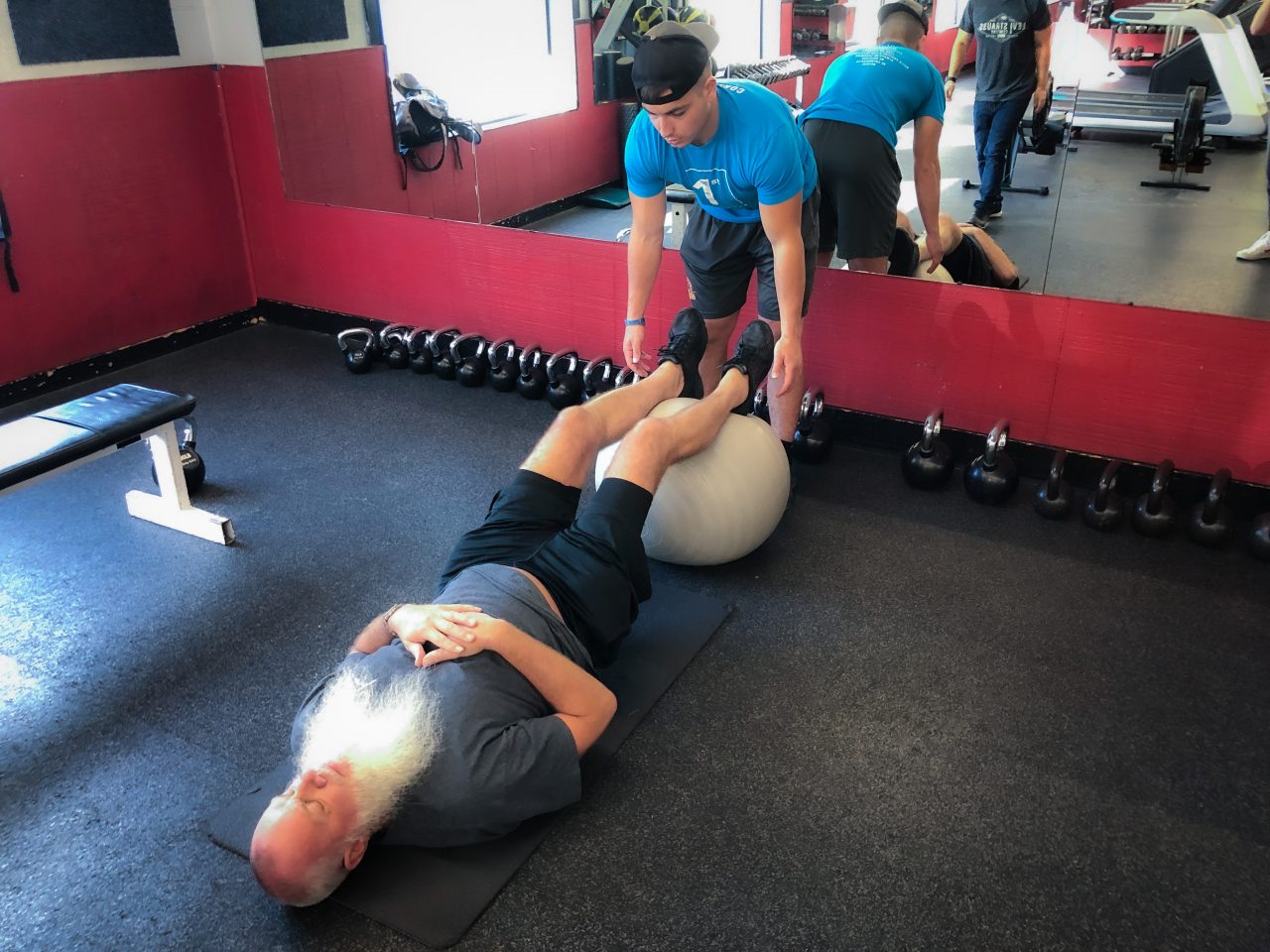 ---
Is a Personal Trainer *ACTUALLY* Worth It?!
So let's be honest first; I used to think that a personal trainer was a huge gimmick that they tried to hustle you into when you first joined a gym. I had this wild belief that unless this trainer could make me look like a supermodel or an athlete, then there is absolutely no way that it would be worth it. Well as I have gotten a little older and wiser, let me tell you that my opinion has most definitely transformed. Hear me out because I was once just as skeptical as you!
MOTIVATION – Most people will agree that as we get older and life gets busier, the motivation to workout becomes a little less.  Motivating yourself to get to the gym is almost the hardest part; being productive once you get there might have it beat. If you are anything like me, you might need the reminder that staring at workouts on your phone for 45 minutes does not actually count as working out. A trainer motivates you to get to the gym and literally tells you what to do once you get there. They want to make sure that you are productive during your time at the gym. Creating goals and reaching milestones with your trainer will ignite that little spark for exercising that you may not have even known was there.
ACCOUNTABILITY& CONSISTENCY- The exercise spark has come back a little, but we all know how easily that spark blows out after a couple weeks. A trainer is there to hold you accountable and to remind you that you wanted this. They will not let you forget because it's literally their job. You now have someone to answer to if you didn't work out at all since your last meeting and it will be obvious. Feeling their disappointment and the pain of your now difficult work out should serve as a lesson to put in the work. The expectations of your trainer outside of your training session hold you accountable and create consistency.  Their mission is to keep the spark alive, create strong habits, and build strength so that you may create a healthy routine and accomplish your goals.
CONFIDENCE- So you joined a new gym, but how much of the equipment do you actually know how to use? How much of it will you probably not take advantage of because of your comfort level? I have definitely been in this boat before. It is intimidating to sometimes try something new, but what if you could ask for help? A trainer will not only serve as a guide to navigate your new gym, but they will work with you to build a routine. In a short time, you will feel more comfortable with the equipment and a routine to ensure that you are getting the most out of your new gym!
KNOWLEDGE& SAFETY– A personal trainer is basically a teacher. They are there to teach you how to work out, but in a way that is best for you. As they get to know you, they learn your strengths and weaknesses and tailor each workout specifically for you. Working with you to meet your personal fitness goals in the most efficient and safest way possible is their priority. With their knowledge, they will guide you through your new routine with correct form and precautions when necessary. The mission of your trainer becomes keeping both you and your body heathy for years to come!
Trust me, Try a trainer and you will not be sorry that you did!
---